White Heart Store
Dance is abandonment.
Dance is the harmonious movement of the emotions.
"Emotion", from the Latin "emovère" (ex + movere), means "move out." Each dancer got an original movement.
My hand dances. Ther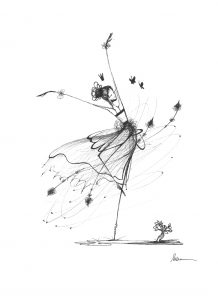 e is no dancer like another, every piece is unique and has its own history.
The technique used is ink and watercolor on paper.
Each piece sold with its passepartout. A4 or A3 format.
There is a dance for everyone. Email me: I will create the dancer that suits your style.
Manusch
https://www.etsy.com/uk/shop/WhiteHeartStore
Made in Paris, France